---
Stoneyard Staggers
North Otago - 27th & 28th February 2016
We shall use land that includes the areas used for "The Golden Road" and "Never Look Back". An area inland from Palmerston and Waikouaiti. It is open farmland and tussock country with woodlots and some pine plantation. It is cut by deeply incised valleys with gorges and some scrub-filled gullies. There are old volcanic cones (basalt) along with schist country and numerous rock outcrops. Avoiding excessive height gain and loss will be the key to good planning.
So pencil the weekend of 27th - 28th Feb in your calendar.



For those who are not up to the rigours of a 24 hour Championship there will be a shorter 7 hour non-championship course.
In all events there will be the usual Men, Women and Mixed classes in the Open, Junior, Veteran and Superveteran categories.
---
What is a Rogaine?
A rogaine is an endurance orienteering event. It involves competitors travelling on foot in teams of at least two and at the most five people, visiting designated sites shown on a topographical map, for which they accumulate points. The skill is in choosing a route that maximises points gained for effort expended, while returning to the finish on time. Rogaines appeal to trampers, orienteers and endurance athletes.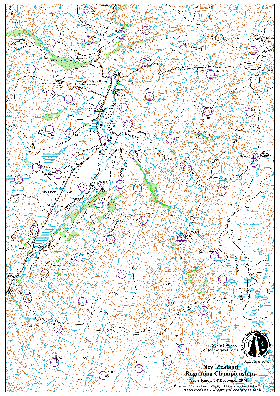 Are Rogaines only for serious competitors?

NO! Rogaines are for everyone who enjoys the outdoors. All competitors start and finish at the same time. You are free to do as much or as little as you like. Many teams will include a sleep back at base in the 24 hours.

Get your team together and start a little training.
For more detail about the event see the Event Information page.